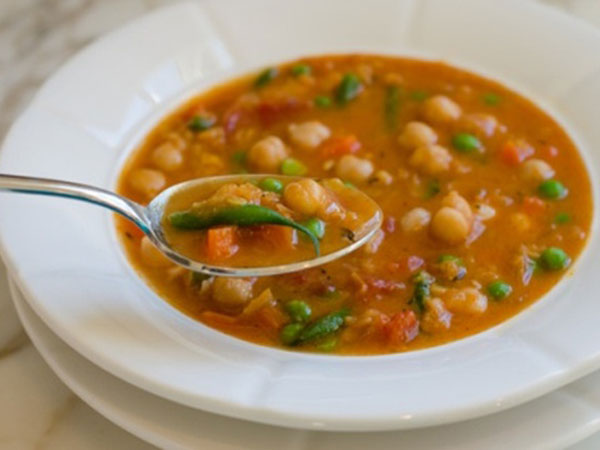 08 Jan 2018
Ingredients- 
Chickpea – 350 gm (soaked overnight)
Salt – To taste
Extra virgin oil – 15ml
Onion- 3 medium onion (thinly chopped)
Coriander- 1 cup chopped
Black pepper- 5
Lemon juice – 1 tablespoon
Method
Boil chickpea in salted water in sauce pan; remove the foam with a spoon appearing over boiling peas.
Add olive oil, onion, chopped parsley and black peppercorn. Mix well, cover and cook until peas turn soft enough to be mashed easily.
Mash the peas and squeeze lemons.
Sprinkle salt and remaining parsley.
Stir well and serve hot.
Note –
Chickpea are excellent sources of protein.
Help control blood sugar levels.
Improves digestion.
Helps protect against heart disease and cancer.
Provides essential vitamins and minerals.