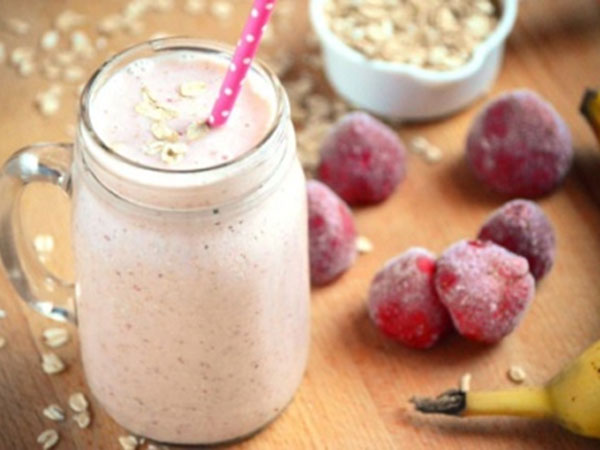 08 Jan 2018
Ingredients-
Oat – ½ cup
Ragi (roasted) -3 spoons
Cold milk- 2 cups
Fruits – 4-5 Blue berries, 4-5 Black currants, ½ Banana and 2 Strawberry
Honey- 1 spoon
Method- In a blender, add milk, oats, banana, blueberries, ragi malt, honey and strawberries. Blend until smooth. You can also add little bit of sugar of honey if you like.
Note– Along with oats this is the one of the most nutritious food and one of the easy one to digest. It is rich in calcium and protein and also has good amount of iron and other minerals.
Fruits that contain vitamin C will help defend your skin against damaging free radicals. Vitamin C is a powerful antioxidant that is naturally found in the skin.