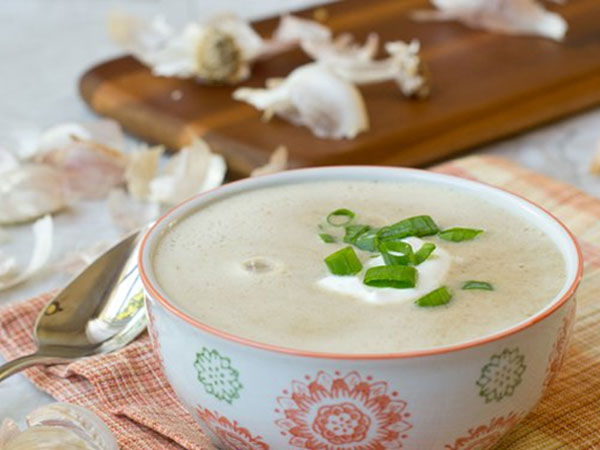 08 Jan 2018
Ingredients- 
Garlic- ½ cup chapped
Vegetables stock – 4 cup
Onion- ½ cup chopped
Paneer – 4-5 pieces
Oil- 1 tablespoon
Oats powder- 1 tablespoon
Method-
Peel and cut the garlic.
Heat oil in a pan and add onion and garlic.
Fry till they get light brown.
Add oats powder and fry for 3 minutes.
Now pour stock and boil it.
Add salt, pepper, parsley and green garlic.
Cook on low flame for 25-30 min.
Add paneer piece.
Note- garlic has antibacterial, antivirus, antifungal and antioxidant properties. Garlic are very good for keeping your body healthy. Garlic is a great food for heart health. It helps blood flow, lowers cholesterol and stops heart disease.